IN THIS ISSUE:
- Introducing New Board Members
- Best Activities During COVID
INTRODUCING NEW BOARD MEMBERS
Barbi Baker: (Secretary), Marketing and PR Specialist for Cape Fear Museum.


Ellie Craig: (Membership Recruitment), Marketing, Sales & Public Relations Director, Front Street Brewery.
Alexia Franzidis: (Membership Retention), Ph.D., teaches courses related to Tourism, Hospitality, and Events Management at UNCW.


Lexie Alston: (Communications Director), Event Manager for the Wilmington Convention Center.

Location: Hi-Wire Brewing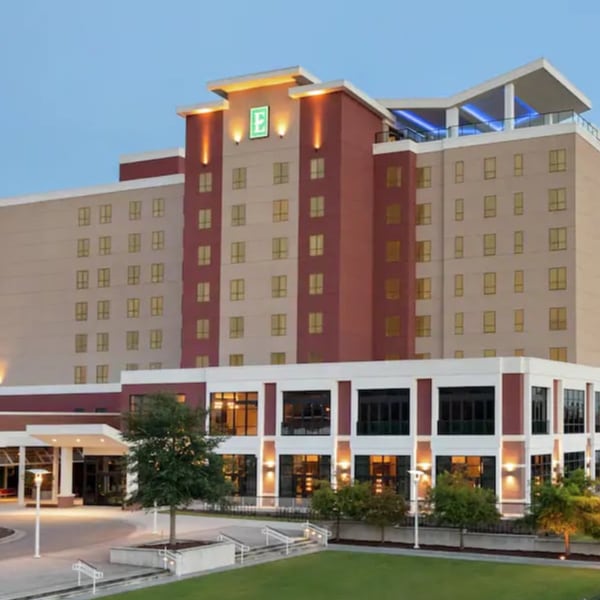 April Membership Luncheon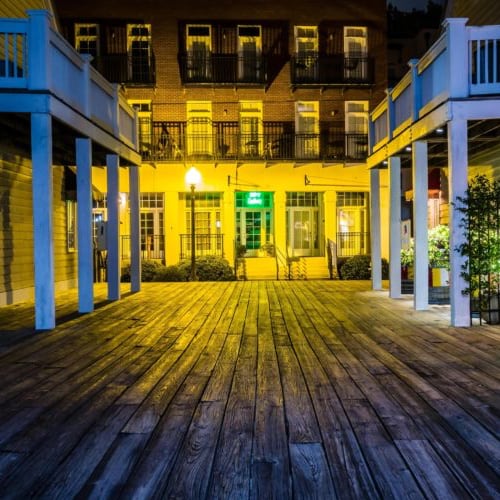 Go to Wilmingtonaha.com and click "Join" on the dashboard. Fill in your business information to receive a complimentary listing in our membership directory and invitations to our meetings. Membership for 2021 is complimentary; invoices will be sent in December for 2022 membership.
LOCAL
The Wilmington Business Journal recently reported on a seminar held by Wilmington and Beaches Convention and Visitors Bureau that provided upbeat news for the area. According to a presenter from destination analyst, "Data shows that excitement about traveling is at its highest level since the beginning of the pandemic". Of special note, information on Room Occupancy Tax data reflected a 2.6% countywide increase between July and November 2020, with double-digit increases for the area's beaches and double-digit decreases for both the city of Wilmington and its Convention Center District. "Our beach collections were up over our COVID projections," noted Kim Hufham, President and CEO of Wilmington and Beaches. These numbers concurred with data showing that places like beaches and national parks enjoyed the most visitation during the pandemic. Click here to read an article about this topic
NATIONAL
According to a February 9 media release by the U.S. Travel Association, "Almost four in 10 of all the U.S. jobs lost since February of last year are in the Leisure and Hospitality Industry (according to analysis of the latest Department of Labor national jobs report—triple the number of the next-hardest- hit industry. The USTA has formed a "Covid Relief Now Coaltion" to ensure that the hospitality industry remains in front of Congress as they discuss stimulus for economic recovery. Nevertheless, while people are "waiting to travel", over 50% of Americans are currently saying that they will travel as they had before the pandemic, much having to do with the availability of the vaccine. The USTA offers complimentary information on how the vaccine rollout will affect travel and more on their webinar series: https://www.ustravel.org/assessing-recovery
MEMBER SPOTLIGHT
Wilmington is known for its "world class beers" that attract locals and visitors alike. Waterline Brewery Co., located in downtown Wilmington, was founded in 2015 and located off of Front Street, south of downtown near the Cape Fear River. Operating in the historic Jacobi Hardware Warehouse built in sections in the 1940's and 1950's, Waterline Brewery Co. offers outdoor seating with a view of the Cape Fear Memorial Bridge and indoor seating in their rustic warehouse environment. Besides their proprietary beers, an assortment of Food Truck services, live entertainment and other events are featured indoors in a social-distanced space.
TRIBUTE
The Wilmington Area Hospitality Association, along with many others in the Wilmington community, had been the beneficiary of the generosity of the co-owner of the Waterline Brewery Co., Mark Anthony Mueller. More specifically, for the past three "Hospitality Olympic" events sponsored by WAHA, Mark had been generous with his time and support, spending hours with the team while planning and executing the event. It is with extreme gratitude that we remember and pay tribute to Mark, the "unofficial Mayor of Wilmington" who passed away in December of 2020.
BEST ACTIVITIES TO DO DURING COVID-19
LET US KNOW SO WE CAN SEND IT TO OUR MEMBERS, Information@wilmingtonaha.com
Take a nature stroll through Airlie Gardens or the Arboretum.
Walk along the Riverwalk downtown to explore part of the Cape Fear Estuary
Explore the trails at Carolina Beach State Park.
Bundle up and rent a kayak
Explore many of the outdoor dining options.