"COASTAL RESILIENCE"
Coastal North Carolina has, indeed, been "resilient" with regard to its continued success in attracting the visitor market. Wilmington and Beaches recently announced ROT collections for the 20/21 period were the highest ever with the (3) beaches leading overall increases. Our area continues to draw visitors to its beaches and other outdoor recreation; travelers' perception with regard to safe travel in surveys by Destination Analytics indicate that the two top activities are "taking a road trip and non-team outdoor recreation." A stay in Wilmington fits that criteria perfectly. Promotional messaging by the CVB focused on the outdoors featuring photos and videos of beaches and other outdoor destinations. "Fall is the New Summer" messaging drew visitors into the fall season. While the drive market continues to be the largest segment; the airport also saw numbers of leisure passenger travelers increase and people arrived from greater distances. Going forward, expectation of growth in the leisure travel market can be expected; meetings and conventions, while beginning to see some recovery, are not expected to rebound fully in the next year.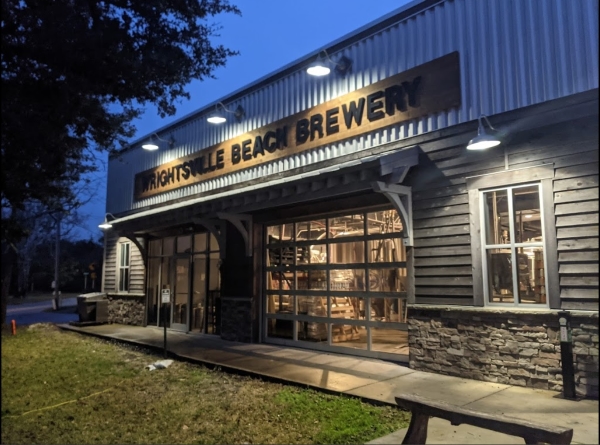 October Membership Luncheon
Location: Wrightsville Beach Brewery
Guest Speakers:
Jud Watkins - Wrightsville Beach Brewery
Ellie Craig - Front Street Brewery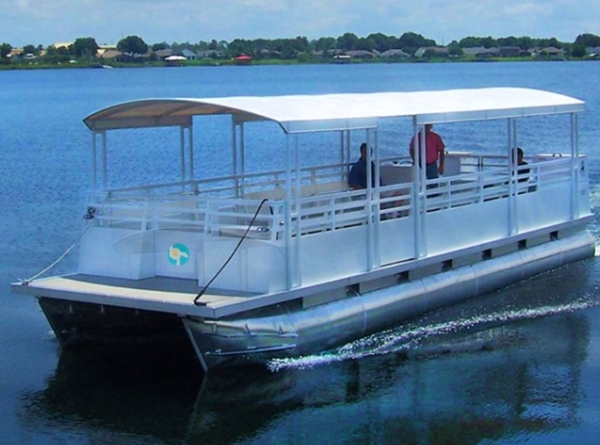 The Alliance for the Blue Economy will make its local debut during "All Blue Week," November 1-6. Several events are planned for around Wilmington and on UNCW's campuses. Blockade Runner will offer an opportunity to enjoy a late afternoon cruise on November 3 (limited seating). Tickets will be available in advance. Check www.allbluenc.org for details of all events.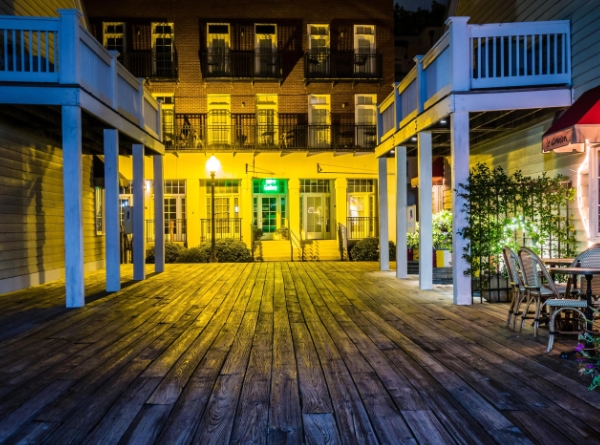 Go to Wilmingtonaha.com and click "Join" on the dashboard. Fill in your business information to receive a complimentary listing in our membership directory and invitations to our meetings. Membership for 2021 is complimentary; invoices will be sent in December for 2022 membership.
We will be sending out invoices for 2022 Membership due January 2022 prior to year's end.
WILMINGTON INTERNATIONAL AIRPORT
Wilmington International Airport (ILM) is pleased to see a strong rebound in passenger numbers


American, Delta and United have reinstated numerous routes and increased capacity to/from ILM.


ILM has outperformed their peers and the nation in keeping airlines' attention during the pandemic. According to analysis by Ailevon Pacific Aviation Consulting (APAC) seat capacity at ILM (during April 2020-August 2021) is higher than peer airports as well as airports throughout the United States.


Based on TSA passenger throughput in July, ILM exceeded the national average by 21 percentage points, and exceeded pre-Pandemic demand.


Demand remains leisure-oriented.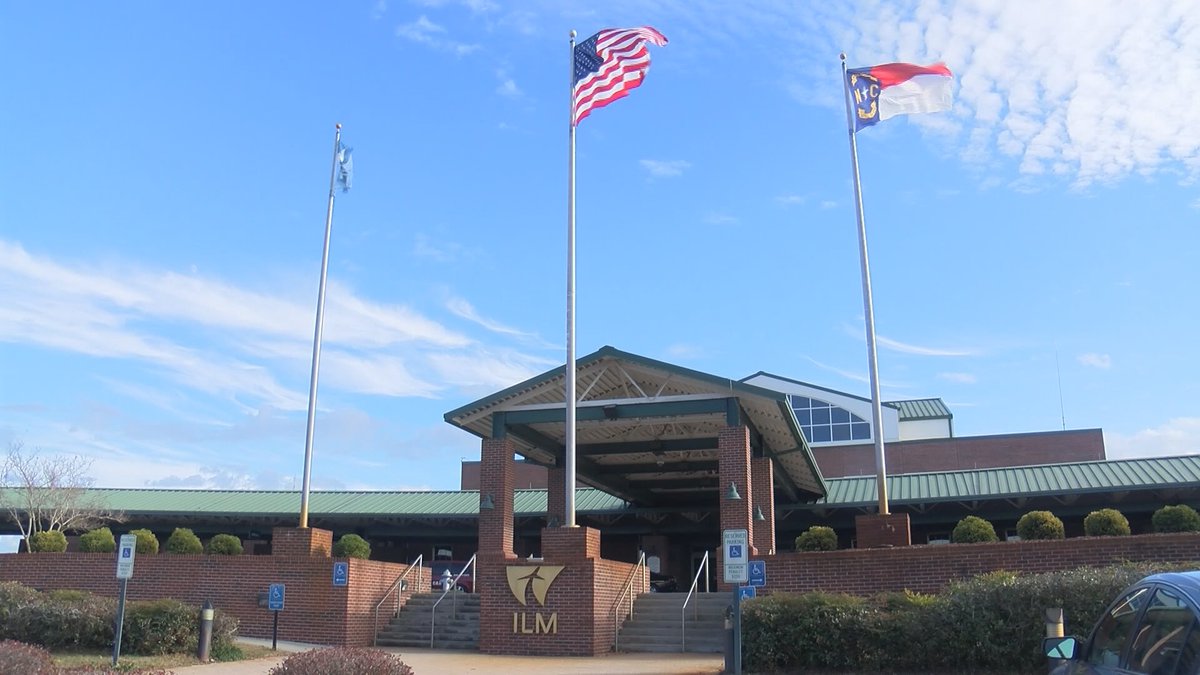 NATIONAL OVERVIEW*
July travel spending rallied to $98.5 billion and reflected a drop of just 6.5% below July 2019 levels, a significant improvement from earlier months.


As a result of increased uncertainty (due to the Delta variant), upcoming travel plans have negatively been impacted for 35% of American travelers.


Willingness to travel for business is holding steady with more than three-quarters (77%) willing to travel in the current environment.
Hotel demand is almost fully recovered at -4% below July 2019 (but uneven across destinations.)**


Air Passengers, driven by leisure travel demand, is still -20% over July 2019 levels.***


*US Travel Association, Monthly Travel Data Report, August 31, 2021


**Our Area continues to report higher-than-average ROT returns from accommodation stays.


*** Statistics from ILM indicate that passenger throughput exceeded pre-Pandemic levels.


MEMBER SPOTLIGHT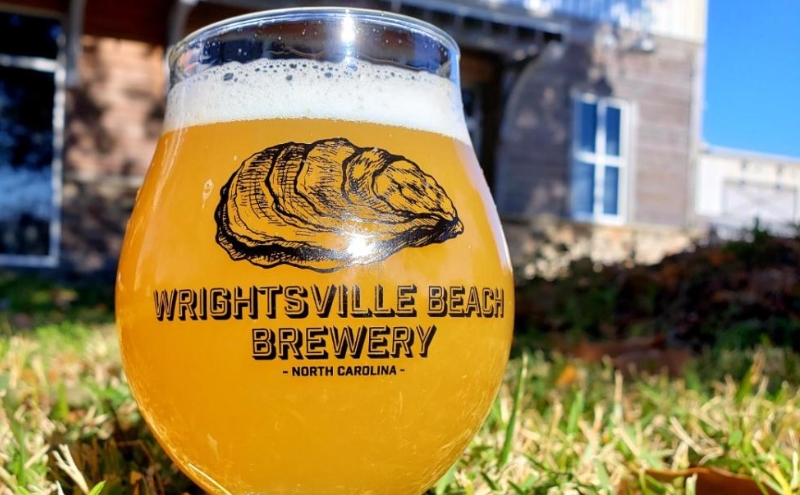 WRIGHTSVILLE BEACH BREWERY
Wrightsville Beach Brewery is vested in making great craft beer, environmental stewardship and donating to community non-profits. After being open for (4) years, by early 2021, they had donated approximately $100,000 to local nonprofit organizations. Their dining menu includes locally caught fish as well as an extensive array of appetizers, pizzas and entrees. Enjoy live musical entertainment and prize-winning craft beers in a friendly appealing environment!
WAHA Members in Craft Beer Industry to recommend to visitors