IN THIS ISSUE:
- State & Local Marketing Opportunities
HISTORY

IN WILMINGTON
While
Wilmington
was
incorporated in 1739, artifacts from the area date as far back as the Stone Age and are on display at the Cape Fear Museum of Science and History in downtown Wilmington. Like many other sites on America's eastern coastline, the Cape Fear Region has a long and storied history predating Colonial times, with recorded exploration from Europe beginning in 1524. The Port City might be said to reflect the timeline of major events in our country; various settlements, generations and wars are reflected in its history. Major events took place at a number of sites; battles were fought, populations shifted and the economy ebbed and flowed depending on the circumstances. Wilmington's history is, in some ways, a microcosm of American history. Our hospitality industry can foster greater interest in this history by recommending visits to historic sites and tours to overnight guests and day-trippers. Visit here for additional details.
Our April luncheon will feature speakers well versed in the history of Wilmington; make your luncheon reservation now to hear their presentations!
Mark your Calendars
June 8: Airport Director Jeffrey Bourk at Station 2, Downtown
Jeffrey Bourk began his appointment as Wilmington International Airport's Director on January 3. According to Airport Authority Chairman Donna Girardot, he stood out due to his "25 years in airport business and operations management, the transformative business development initiatives he has led that have positioned airports for growth, and the way he has consistently brought new fixed base operations and new airlines to airports." *

Wilmington International Airport is sponsoring this luncheon.
*Wilmington Biz.com 11/4/2021
August 17: Jennifer Ackerson, Alon Marketing, Location TBD
Jennifer is a 25+ year veteran of the tourism industry with a deep understanding of the dynamics of tourism and visitor marketing. She is contracted with NYC & Company (the DMO for NYCity) to explain the basics of tourism marketing to rotating groups of hospitality industry businesses. She has also presented at a number of CVB's and DMO's across the country as a representative of IITA (International Inbound Travel Association). Jennifer's accolades and awards include the 2020 WITTI "Outstanding Women in Tourism Marketing Award", the 2020 IITA Stanley Fisher "Outstanding Travel Professional Award" and the 2019 NYSTIA "Excellence in Leadership Award."
Local and State Marketing Opportunities
Wilmington & Beaches
Reach people already interested in Wilmington, Carolina Beach, Kure Beach and Wrightsville Beach by advertising on Wilmington and Beaches websites! In the last calendar year, the Wilmington website alone saw more than 3.5 million page views, and advertising partners saw more than 53,000 referrals. Opportunities start at $50. Please contact Sydney Callis at scallis@wilmingtonandbeaches.com if interested.
North Carolina
Thank you to all who were able to attend the Visit North Carolina Partner Program Presentation on 2/16. Please reach out to Hanna Telford at htelford@luquire.com to talk through the best marketing approach for your organization's needs and budget.

- 466K followers across Facebook, Instagram, and Twitter
- 5+ million sessions to VisitNC.com in 2021
- 67K opt-in subscribers to monthly Inside NC E-newsletter
NewsLink: Subscribe to this weekly email to get information and updates from Visit NC
Featured Event / Travel Deal Sign Up Sheet: Two of our most affordable (and popular) options are our Featured Events ($150) and Travel Deals ($250). If you are interested in participating in either of these programs, please enter your details on spreadsheet above (there are two tabs) and Hanna will follow up with you for next steps!
April
Membership Luncheon
History in Wilmington Panel Presentation:


Location: Cameron Art Museum
3201 S 17th St, Wilmington, NC 28412
Jan Davidson – Cape Fear Museum of History and Science
John Mosley – Fort Fisher Historic Site
Cedric Harrison – WilmingtonNColor
Wilbur Jones – WWII Heritage City


Small Business Centers provide local, confidential, experienced counselors as advisors for new and existing businesses. Available on an as needed basis, this local confidential service acts as a sounding board for new ideas and or concerns you may have about your business. Center staff understand the unique economic situations of North Carolina's diverse communities and regions, and provide services customized to meet those as well as specific business needs.
For more information about upcoming events and workshops at the Cape Fear Community College Small Business Center Resources, visit link below
If you have already paid your 2022 membership dues or your payment is being processed, thank you!
Annual Membership dues of $150 are now overdue; kindly process ASAP.
(Beginning April 27, luncheons will be $25 for members; $35 for

nonmembers.)
Renew your membership by check and/or print an invoice for payment.
Thank you in advance for your prompt attention!
Local
Once again our area is seeing huge success from visitors who want to enjoy an "outdoor experience" with ROT numbers reaching new levels. "Our type of destination with the activities and accommodations, a lot of things to do outdoors, makes us appealing to a lot of travelers. Outdoor activities like parks, farmers markets, gardens make visitors feel safe," noted Kim Hufham, President and CEO of the New Hanover County Tourism Development Authority. "

People want to manage their own destiny and a lot of those different methods really attributed to our success."
National Overview
"While 41.2% of American travelers still agree now is a good–or very good–time to spend on travel and 61.5% continue to say that travel will be a high budget priority over the next three months, be it due to inflation or gas prices, some financial strain is beginning to be evident in American travel sentiment"*
"58.5% of American travelers say travel prices are too high right now."*
"One-third of American travelers (33.6%) report that high travel prices have kept them from traveling in the past month."*
*
Feeling the Strain? A Look at American Travelers' Current Financial Sentiment, Destination Analysts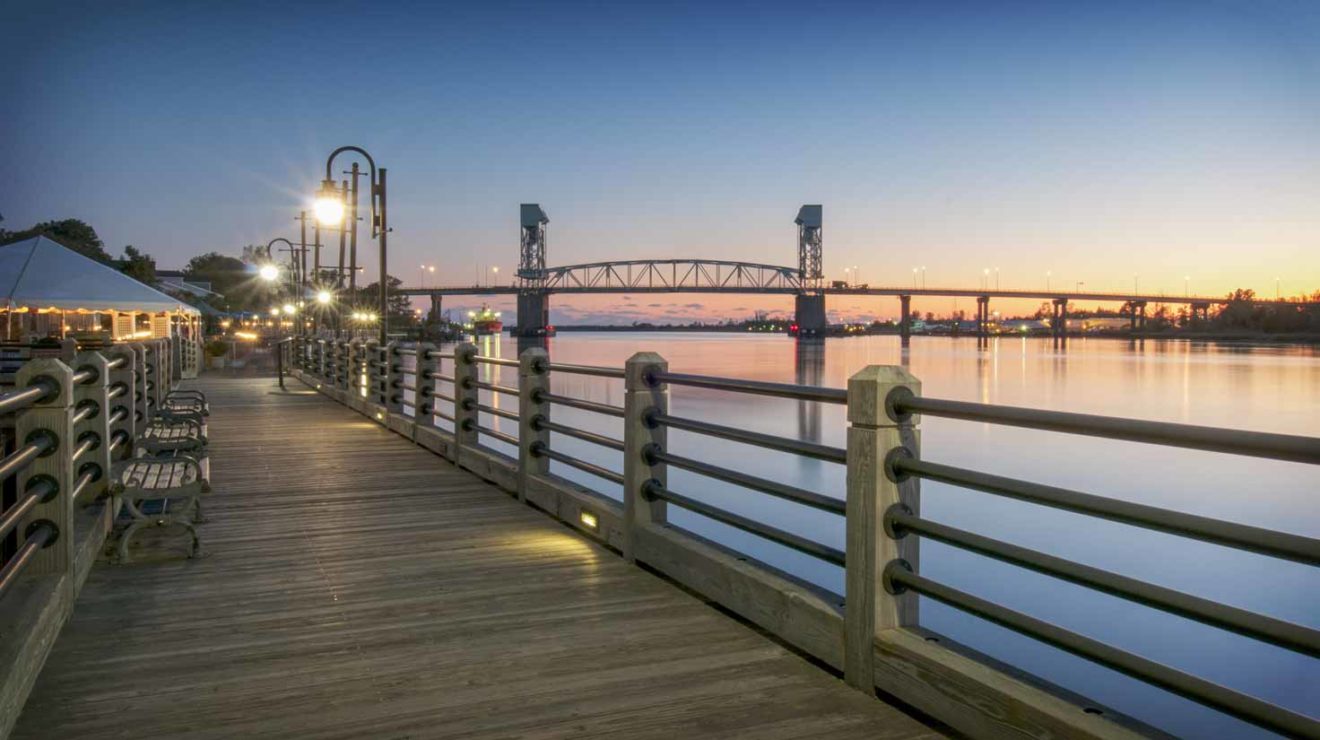 Wilmington Downtown, Inc.
Wilmington Downtown, Inc. strives to promote the economic growth and development of Downtown Wilmington, NC. Downtown is home to about 880 businesses, 7,969 housing units, and more than 13,500 residents. As a hospitality and tourism center, Wilmington also boasts an amazing 1.75-mile-long Riverwalk, hotels, convention and meeting space, museums, cultural facilities and one of the largest historic districts in the County.

Check our other member organizations: Wilmington Downtown includes Wilmington & Beaches CVB, Downtown Business Alliance and the Arts Council of Wilmington and New Hanover County.