Southern Paradise
Wilmington is, indeed, a "southern paradise", offering outdoor and adventure activities for both visitors and locals. Start off the day watching the sun rise over the Atlantic followed by breakfast or brunch at one of the numerous local cafes offering indoor and outdoor seating. There is nothing like a lazy day at one of Wilmington's Beaches and for the more active, kayaking, paddle boarding and surfing are great options. Enjoy dining outdoors for dinner or lunch overlooking the Cape Fear River or the Intracoastal Waterway or take a leisurely Sunset cruise. Afterwards, check out one of a number of breweries that are located all over Wilmington. Alternatively, Wilmington also offers many major attractions to visit: The USS NC Battleship, Cape Fear Museum, Cameron Art Museum, Bellamy Mansion and Thalian Hall are just a few; Historic Downtown Wilmington has many unique shops and art galleries. Click here
for more information and explore all that Wilmington has to offer.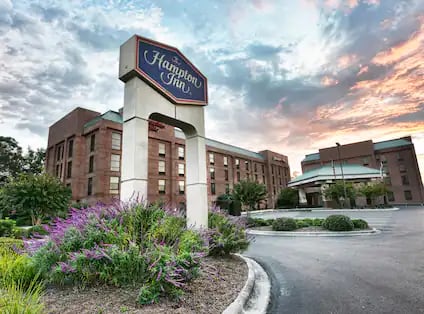 Location:

Hampton Inn Wilmington - Medical Park
Guest Speakers:
Amy Beatty - City of Wilmington
DJ Lindfors - Live Nation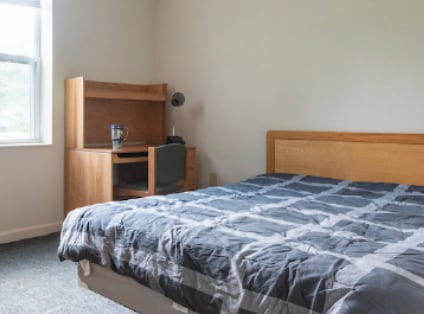 Temporary Housing for Hospitality Industry Employees
UNCW is currently accepting requests for Summer Housing. The program is available to non-UNCW students 18 and older who are in the Wilmington area for an internship opportunity, employment or educational opportunity.
This would enable a business to hire a seasonal worker from out of our area who could then utilize a dorm at UNCW for housing @ $26 per person per night. (30 consecutive nights minimum stay.) The program starts May 16 and ends July 31.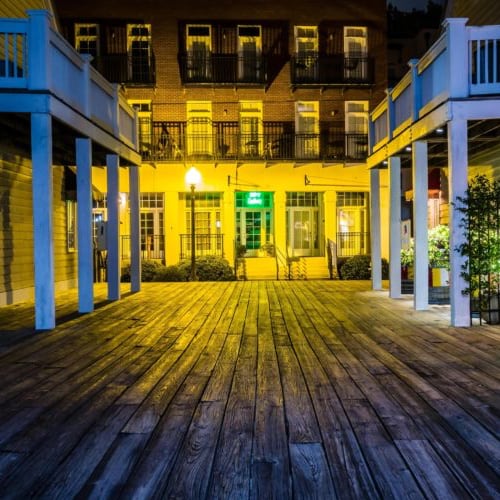 Go to Wilmingtonaha.com and click "Join" on the dashboard. Fill in your business information to receive a complimentary listing in our membership directory and invitations to our meetings. Membership for 2021 is complimentary; invoices will be sent in December for 2022 membership.
LOCAL
Wilmington is continuing to enjoy the benefit of being able to offer outdoor experiences at its three destination beaches. The CVB recently announced that occupancy revenue was up at all Wilmington area beaches (July 2020-February 2021); however downtown and convention occupancy revenue from accommodations was down. Overall occupancy revenue was up .48% in total during what has been a very difficult time for the industry as a whole.
Lynn Minges from the NCRLA also presented; they have been aggressive advocates for the industry and continue to have "a seat at the table" with the Governor's Office and State Legislature, pressing both for additional financial aid as well as the passing of Bills that would benefit the industry. For additional information, click here.
Destination Analysts provided data that showed that more people than ever are "bullish for summer travel" with younger travelers having the greatest interest. Again, Wilmington is in a position to reap the rewards of offering outdoor product.
Lastly, the CVB's agency presented data indicating who are traveling and how they are finding destination information. Road trips will still be prevalent and outdoor destinations at the top of travelers' preferences Most visitor traffic is arriving from in-state with some arriving from nearby states. An overview on strategies and tactics to reach potential seasonal visitors was also provided, taking into account research from Arrivalist and other resources.
A major draw for Wilmington, the Azalea Festival staged some events in April that willl continue in July and August.
The current most pressing issue for the industry is the ability to hire sufficient help to work at their properties. If you have hospitality employment opportunities and would like to post them on UNCW Handshake,
click here
.
NATIONAL
In March 2021 travel spending tallied $69.5 billion—significantly higher than the previous four months—but is still 11% below March 2019 levels. The Leisure and Hospitality sector accounted for 31% of all new jobs added in March 2021. More than seven in 10 American travelers (72%) are planning a summer vacation or getaway—up from 37% in 2020. More than four in 10 (41%) U.S. companies plan to restart domestic business travel in the next three months—up from 25% just last month.
(Source: U.S. Travel Association 4/29/2021.)


According to U.S. Travel Association data, the drop in travel spending in 2020 resulted in a $1.1 trillion total hit to the U.S. economy. Travel-supported jobs which accounted for 11% of the U.S. workforce prior to the pandemic, represented a staggering 65% of all of the U.S. jobs lost last year
(Source: U.S.Travel Association 4/30/21.)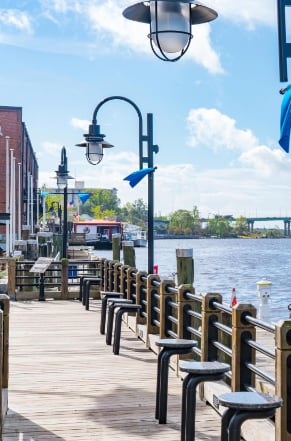 MEMBER SPOTLIGHT
The Blockade Runner is a contemporary resort hotel facing the ocean on one side and the sound on the other, with lush landscaped gardens and beach access on both. The bright rooms all have balconies, plush bedding, while suites add marble bathrooms with soaking tubs and come with room service. Free perks consist of a breakfast-in-bed and an airport shuttle. Other amenities include an outdoor pool, a gym, an oceanfront restaurant and a seasonal pool bar. The resort also offers multiple recreation facilities for a fee, including water sports instruction, fishing and boat tours to Masonboro Island and sunset cruises.
WAHA Member Breweries to check out this month:
LET US KNOW SO WE CAN SEND IT TO OUR MEMBERS, Information@wilmingtonaha.com
Catawba Brewery
Flytrap Brewing
Front Street Brewery
Hi-Wire Brewing
Waterline Brewing Company
Wrightsville Beach Brewery